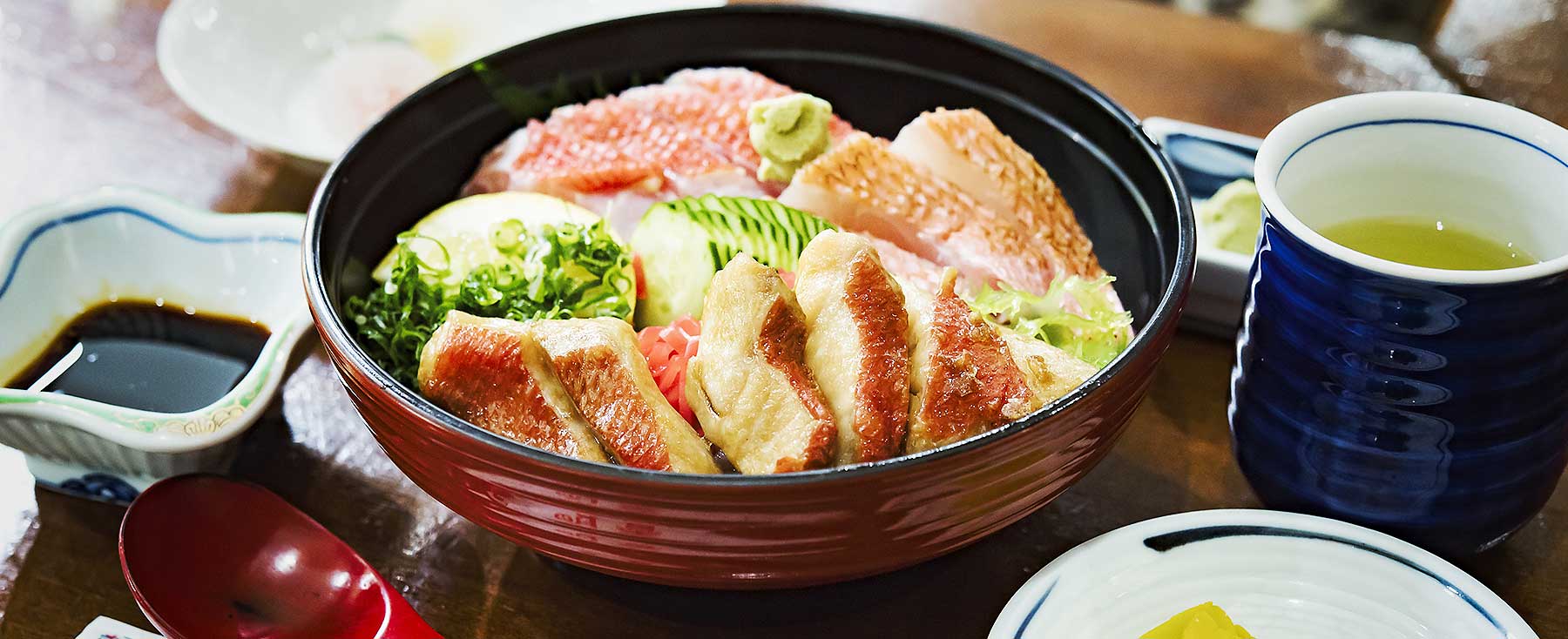 Gourmet

Dining in Shikoku
Dining in Shikoku
Ehime Prefecture
Tai-meshi (Sea Bream with Rice)
One of Ehime Prefecture's local dishes is Tai-meshi but there are two different types.
In the Toyo and Chuyo regions, Tai-meshi is made by cooking a whole sea bream together with rice in an earthenware pot but in the Nanyo region, the sea bream is made into sashimi topped with a special sauce and mixed with garnishes such as egg, sesame seeds or green onions to make a kind of pickled dish.
Some restaurants serve both types.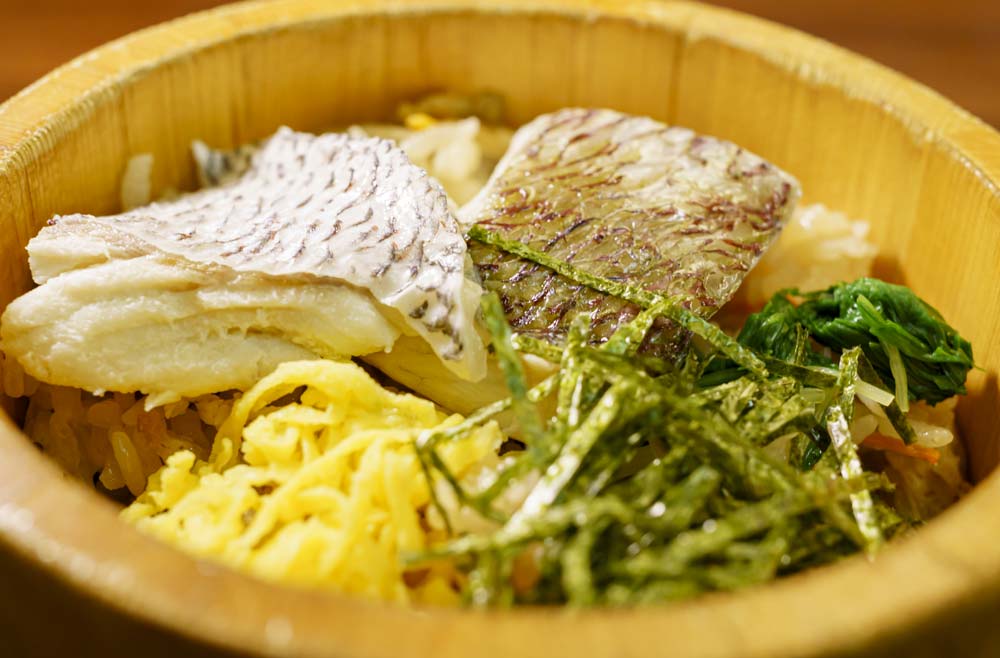 Photo: Goshiki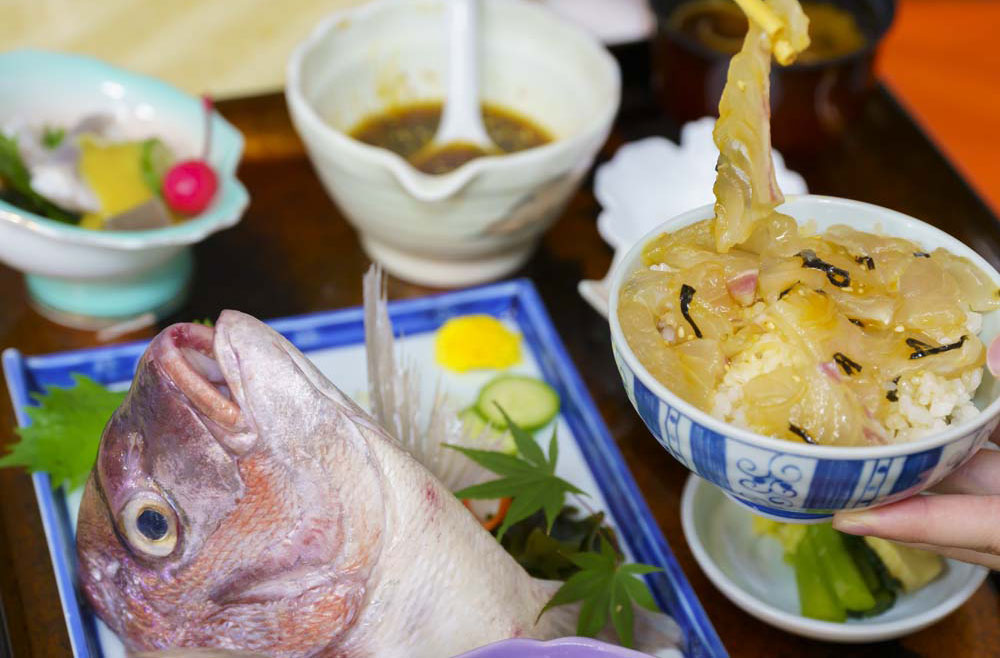 Photo: Highway Restaurant Uwajima
Tai Somen (Sea-bream Somen Noodles)
Tai Somen noodles can be eaten along the coast of the Seto Inland Sea.
The dish is a little different depending on the district and in Matsuyama, five-colored somen noodles are often used. It is auspicious cuisine using sea bream, so it is often seen at celebrations.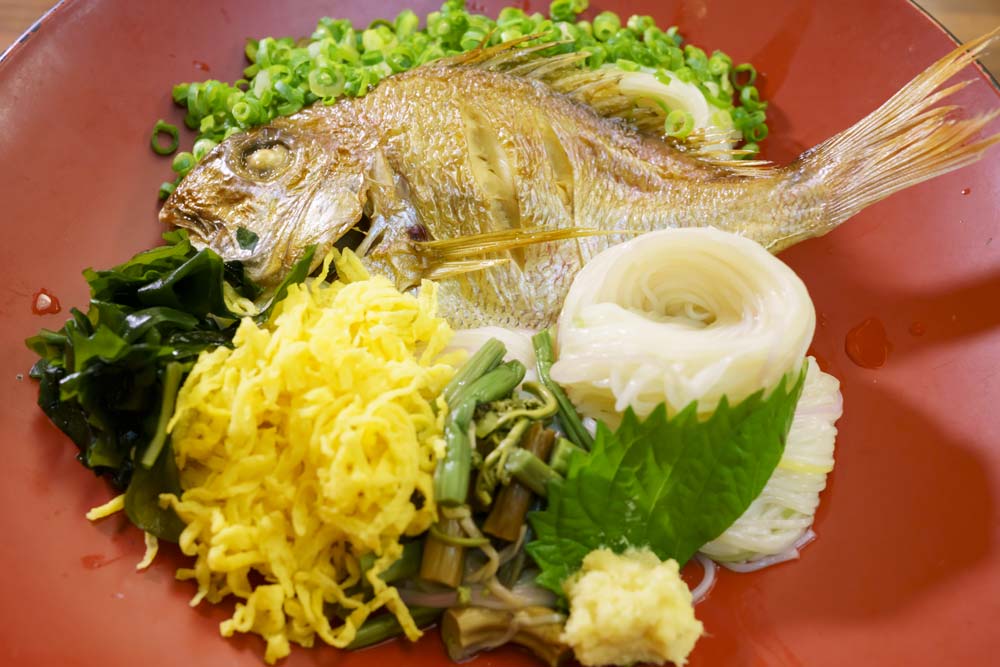 Photo: Goshiki
Seafood
Ehime Prefecture, which has coastline along seas with different characteristics such as the Seto Inland Sea and the Uwakai Sea, is a treasure trove of fresh seafood. Oshima and Imabari's Kurushima Channel have one of the three most rapid tides in Japan and so produce delicious firm fish. With its complex topography, fish-farming also thrives in Uwakai. Madai red sea bream is designated as the prefectural fish and it is the largest production area in Japan.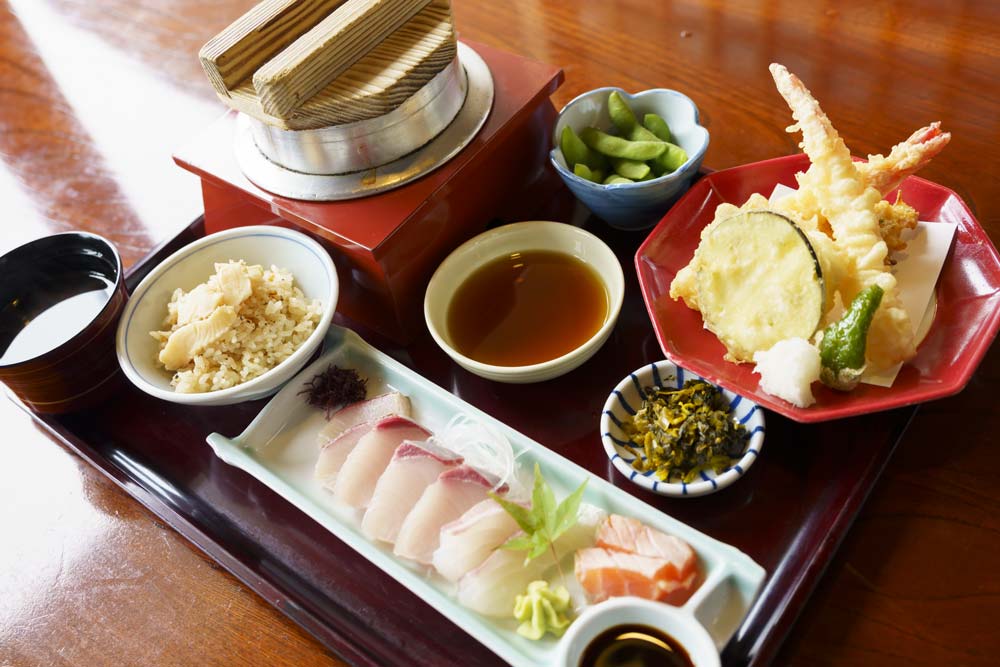 Photo: Iyo Suigun
Jakoten
Healthy Jakoten – fried fish paste.
Eaten with grated daikon radish and soy sauce, you can enjoy the nice, simple flavor. It goes well with other dishes – a good addition to many different types of cuisine. It is perfect for a snack during a break.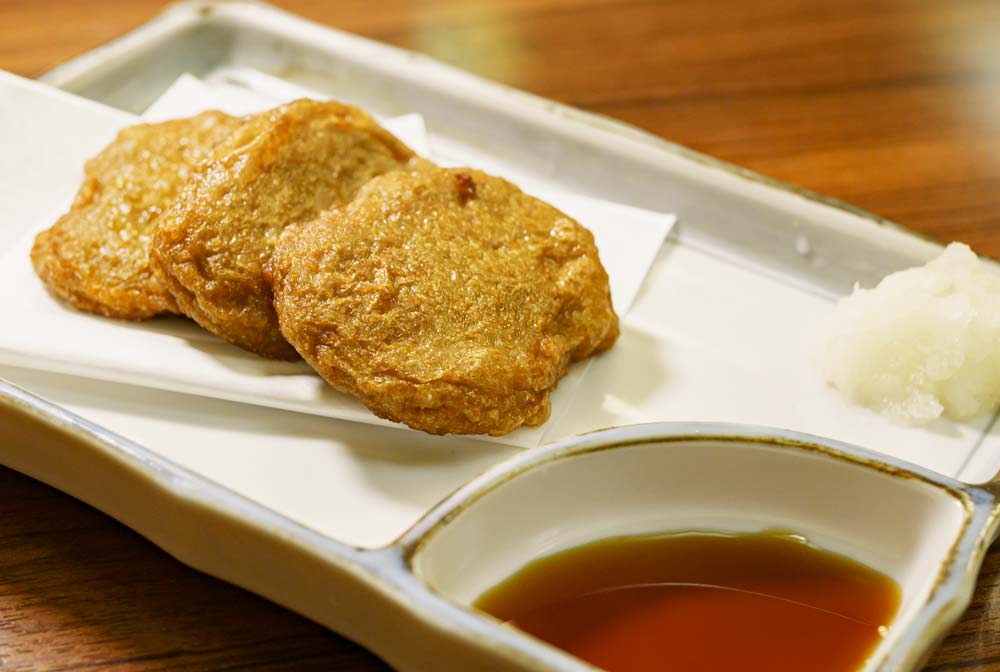 Photo: Goshiki
Yawatahama Champon (Noodle Soup)
Champon is more famous in Nagasaki but there is a champon that was developed in a unique manner in Yawatahama City in Ehime Prefecture. It is a simple soup with stock made from chicken bones, bonito and konbu seaweed and full of pork and vegetables. There are many champon restaurants in Yawatahama City, each with its own flavor so it could also be fun to compare them.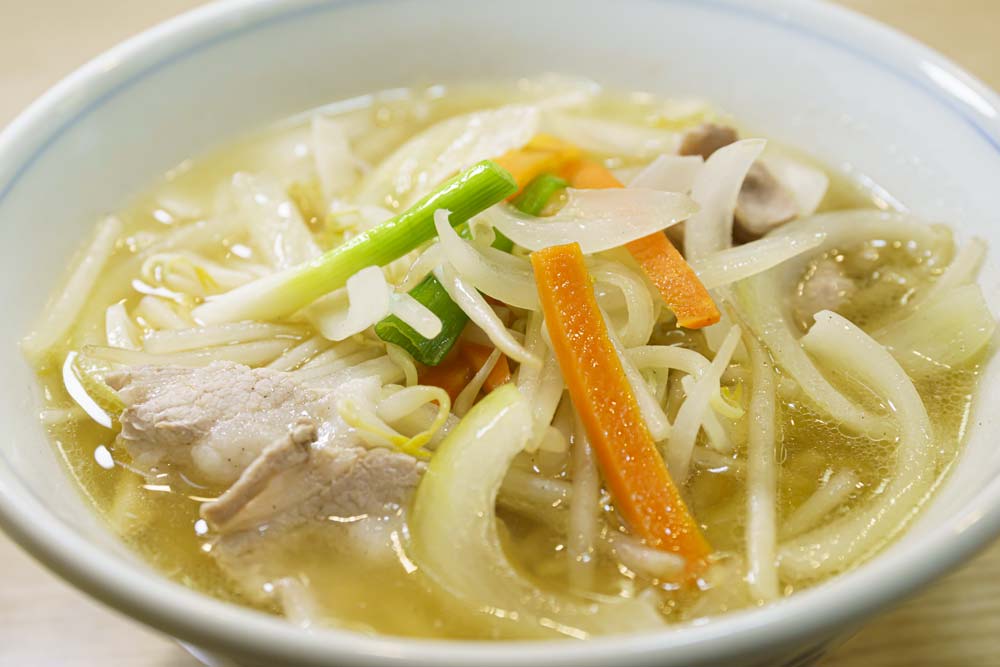 Photo: London
Salt Bread
This salt bread is now well-known all over the country. It is said to have been invented in a bakery in Yawatahama City in Ehime Prefecture. The outside is crisp, but the inside is soft and chewy. Salt goes well with the gentle aromatic flavor of butter. We recommend taking a break to look at the scenery after some exercise that leaves you perspiring and eating this salt bread.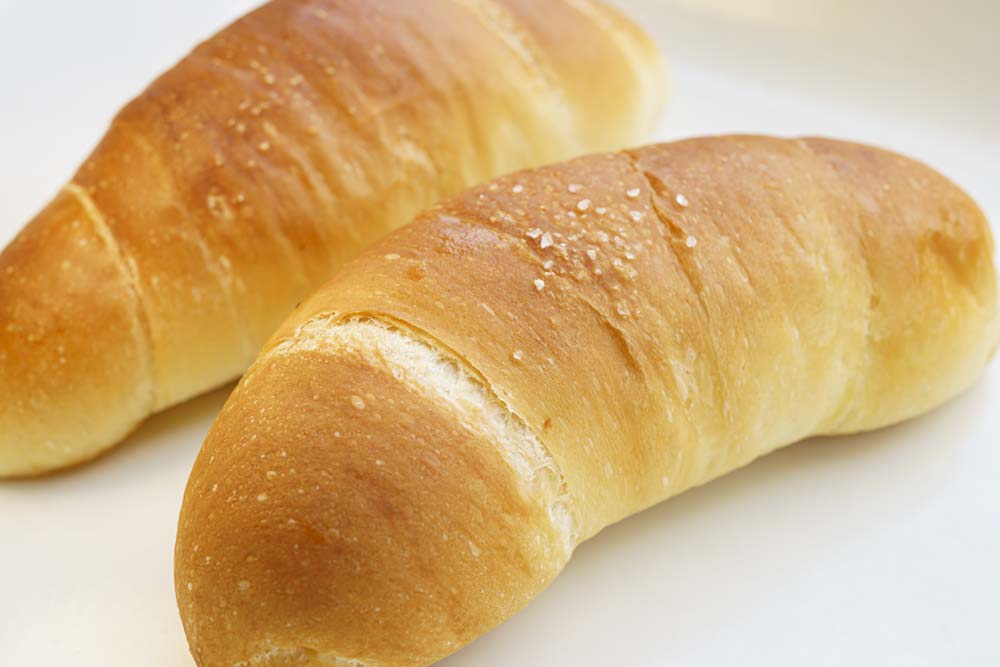 Photo: Pain Maison
Dining you can enjoy at Roadside Stations
Roadside Station Imabari Yunoura-onsen
Jakokatsu
Jakokatsu is Jakoten coated in breadcrumbs and fried. Eat it nice and hot – it will fill you up!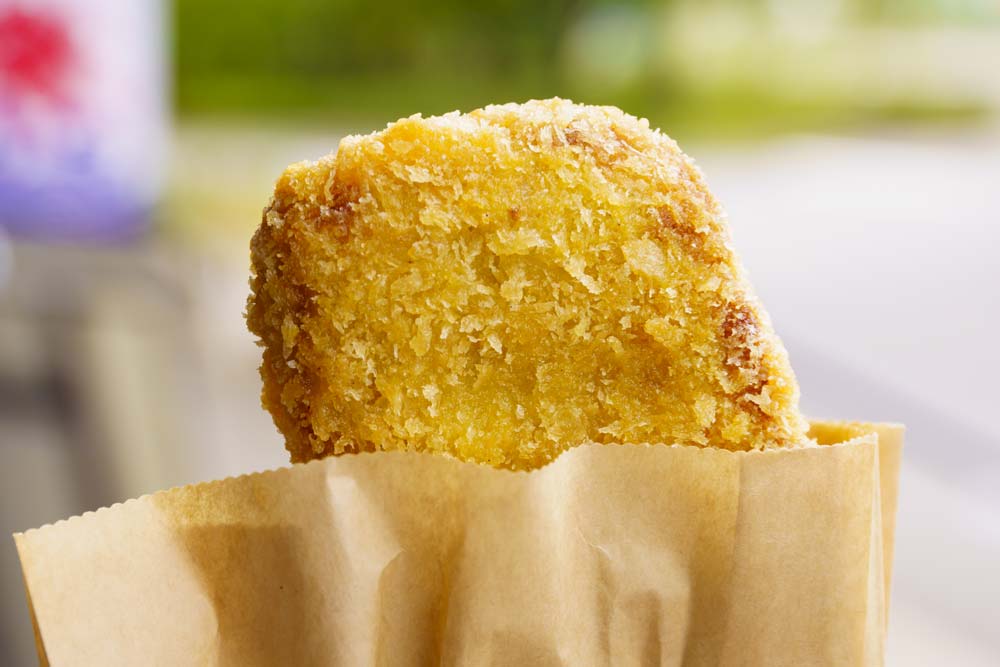 Senzanki
This is fried chicken which is called Senzanki and is famous in Imabari. It is too big to eat in one bite and is very juicy.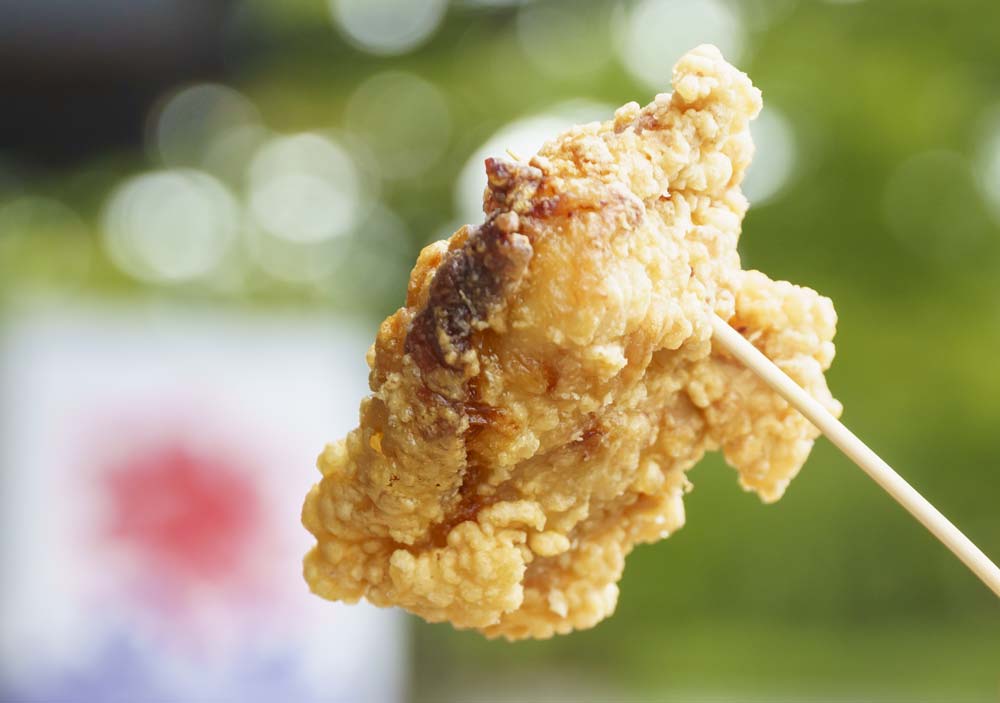 Marine Soft
Soft-serve ice-cream made with soda and vanilla in the image of the tidal whirlpools of Kurushima Channel. A simple, refreshing flavor.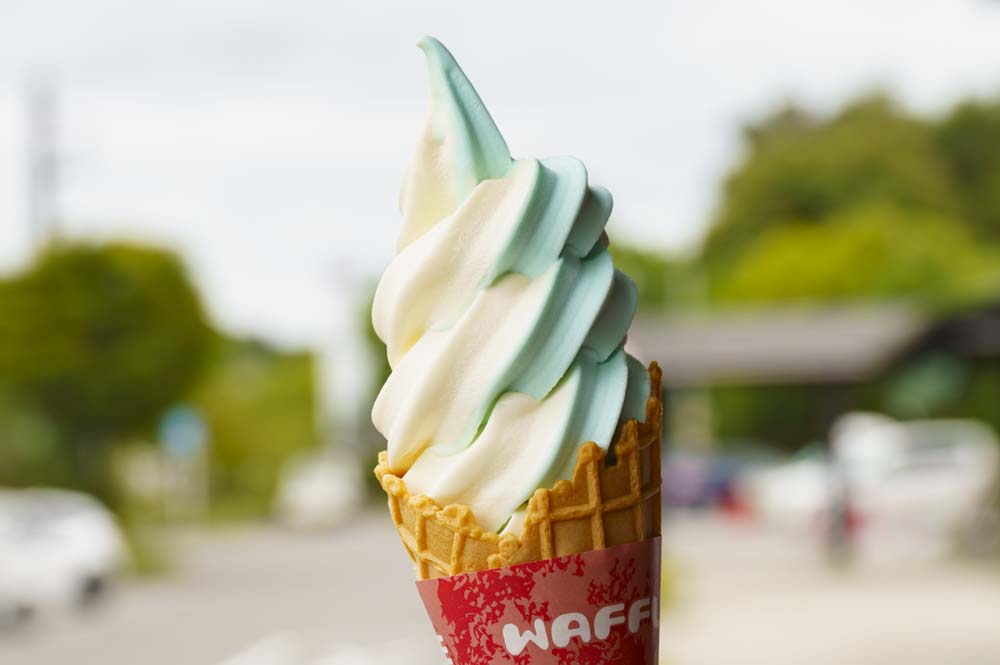 Roadside Station Kazahaya-no-sato Fuwari
Jakoten
This fish-shaped Jakoten is fried onsite.
We recommend eating this while looking out to sea from the nearby Nagahama coast.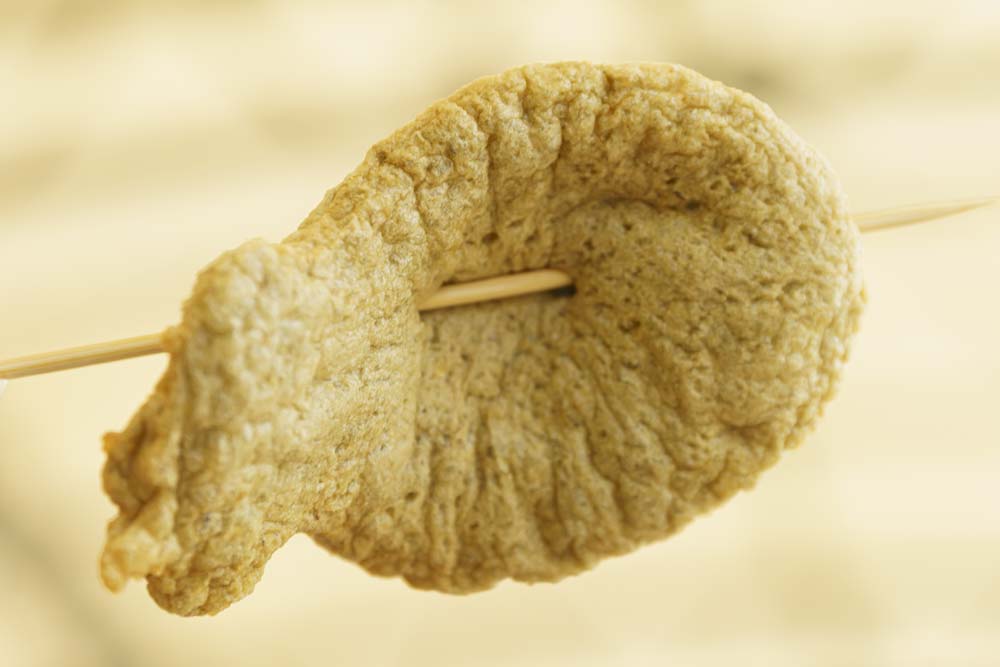 Roadside Station Futami
Sunset soft-serve ice-cream
A light orange-colored soft-serve ice-cream with the theme of the Futami sunset.
A subtle flavor with mandarin added to vanilla.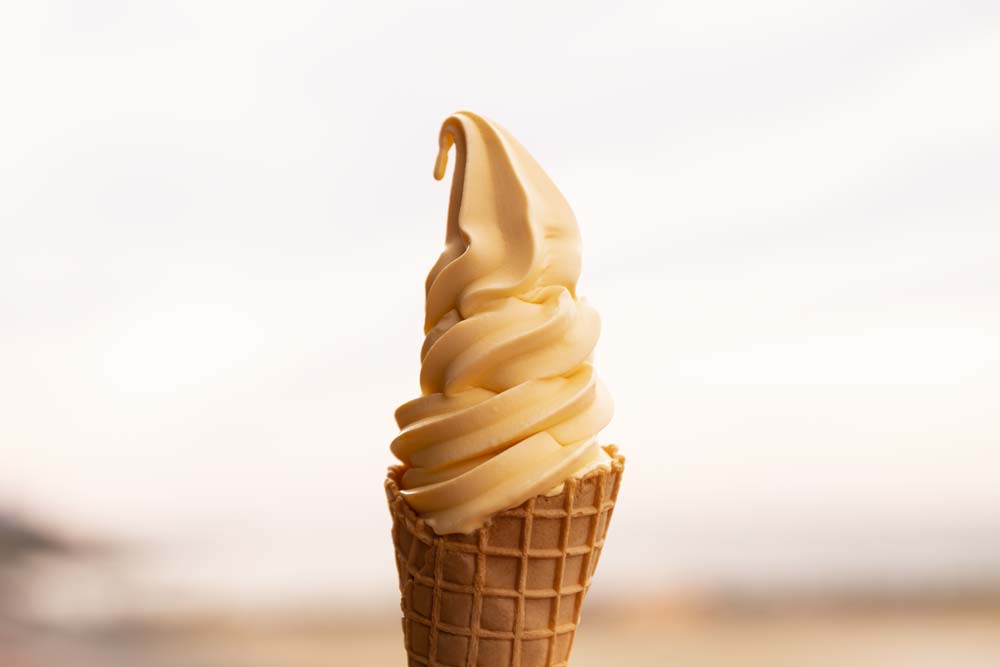 Roadside Station Kisaiya Hiroba
Gaina sashimi bowl
Gaina means 'great' in Uwajima dialect. A generous bowl with a large helping of fresh fish, sea urchin and salmon roe.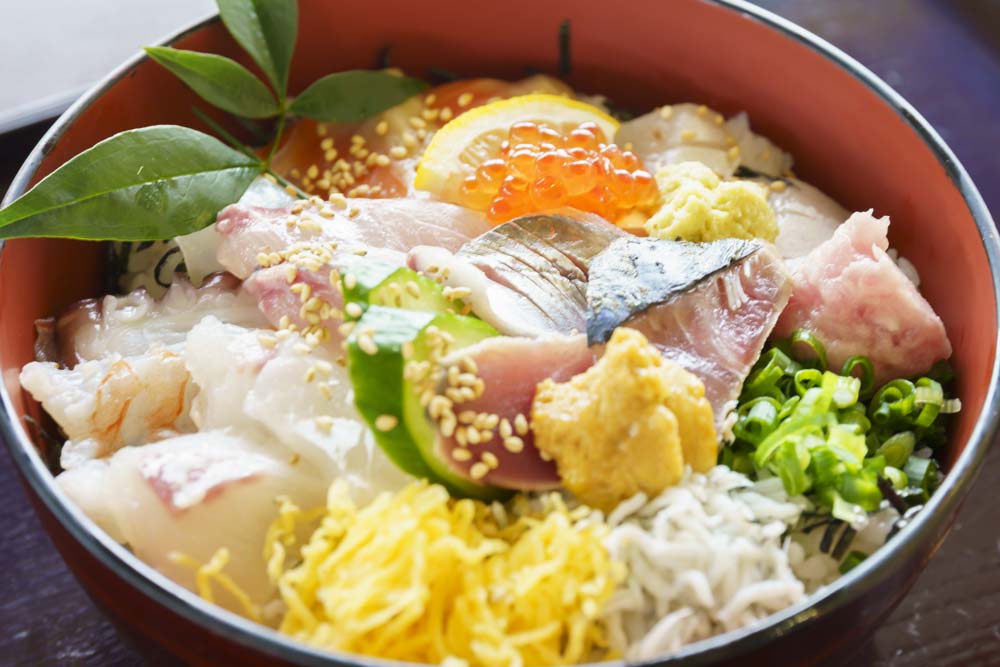 Cutlass Fish Chirimen Bowl
Grilled cutlass fish fillets wrapped around bamboo sticks are a local Uwajima dish. It is nicely fatty, and the flavor of the rice bowl goes well with the marinated cutlass fish.
Roadside Station Domburi-kan
Kama-age bowl
A rice bowl with a generous helping of whitebait straight from the pot. A fluffy texture and simple deliciousness.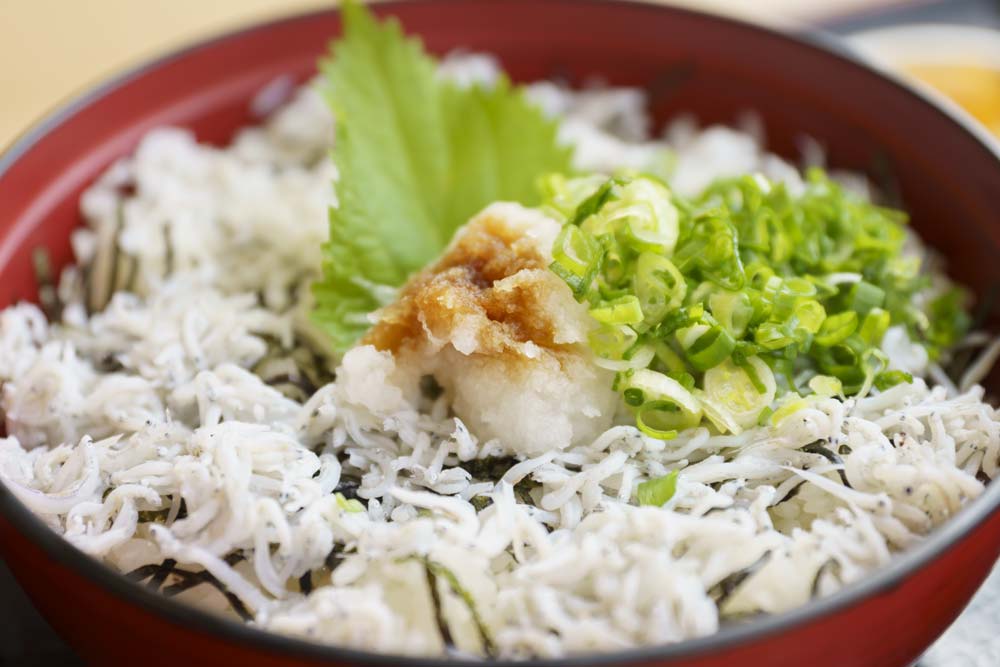 Roadside Station Tsushima Yasuragi-no-sato
Nasso ice-cream
A rich ice-cream using Nasso unrefined sake produced in Tsushima. A flavor for adults.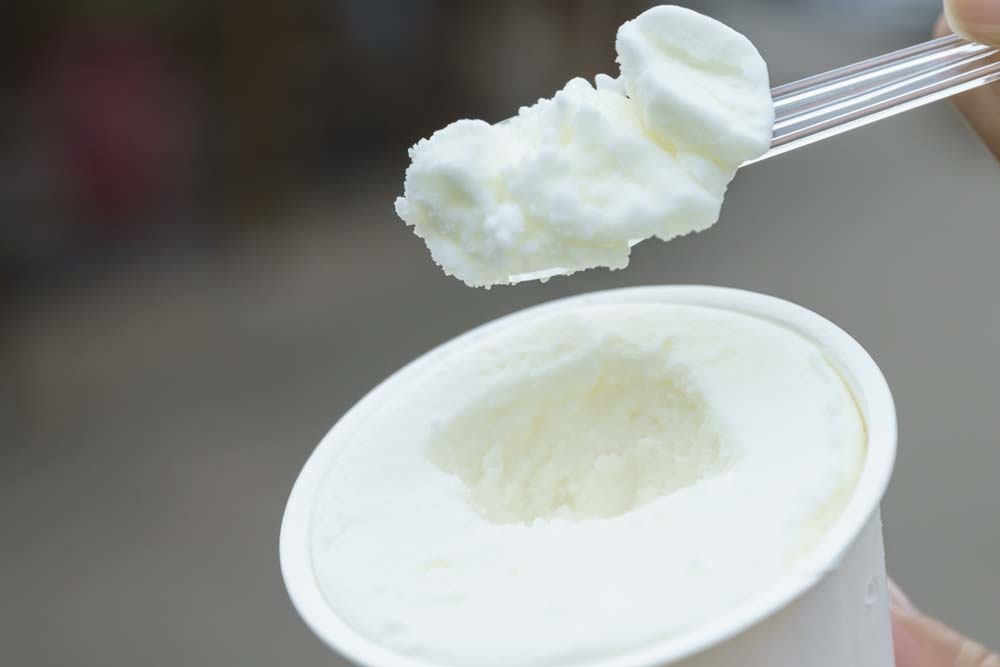 Roadside Station Misho MIC
Citrus fruit
From autumn into winter, we see seasonal citrus fruit lining the shops. When you are tired, take a break and eat a mandarin.