Photo Spots

Recommended Social Media Spots
Recommended Spots
Kagawa Prefecture
Perfect Towns for Biking Around History, Culture, and Food.
Kagawa Prefecture includes a diverse array of interesting sites, such as island art, the Seto Bridge, Zentsuji Temple, and Kotohira-gu, all located close together. The area has recently become known as "Udon Prefecture" and there are quite a few tourists who come to try different types of udon. The popular udon shops are scattered around the whole prefecture, from towns to fields, and each one has special flavors and ways to eat the udon so that it's quite fun to compare the differences. Bikes are perfect for exploring the udon shops or seeing the sites of Kagawa Prefecture. On a side note, many of the udon shops are open from early in the morning and we recommend morning udon in place of your morning meal.
Zentsuji Temple
Zentsuji Temple is the birthplace of Kobo Daishi and is the best spot to experience the pilgrimage atmosphere that is unique to Shikoku. One ascetic practice designed to make you reassess yourself and be reborn into a new you is the Kaidan-Meguri in the Founder's Hall where you walk in complete darkness while touching the wall. Use this opportunity as a shortcut to the pilgrim travel experience. This route is also interesting for its old-style streets, redolent of the Meiji and Taisho spirit, which spread out alongside the road up to Zentsuji Temple.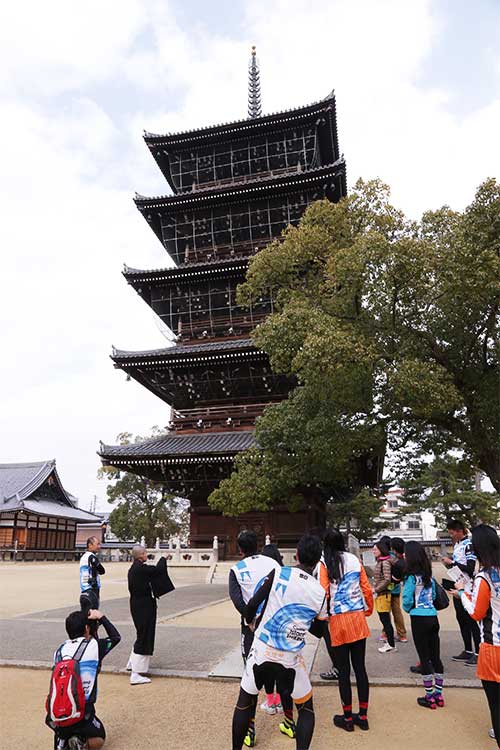 Five storied pagoda (designated as Important Cultural Property of Japan)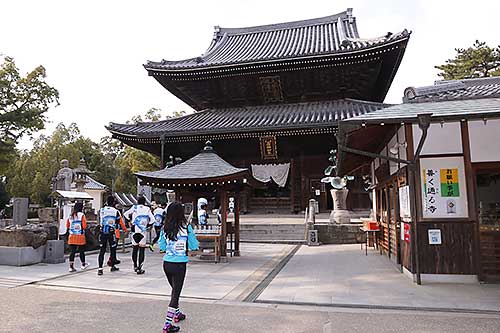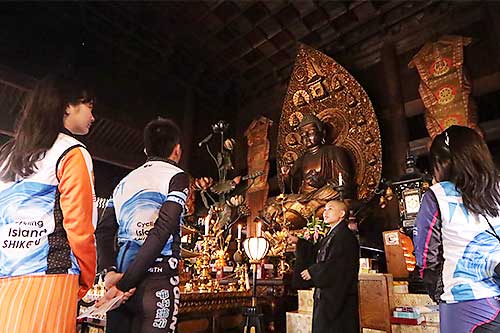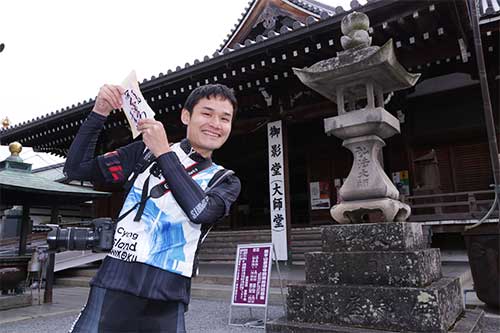 Founder's Hall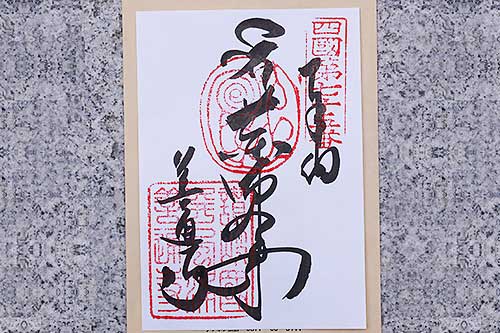 Letter bearing the shogun's seals
Goshikidai Area
This route extends from Funatama Shrine in Sakaide City to the Nose Overlook in Osaki and is a refreshing course for cycling along the coastline while viewing the Seto Bridge. From the tip of Goshikidai, or the "nose" of Osaki, you can enjoy the beauty of the many islands unique to the Seto Inland Sea and the view of the setting sun is as beautiful as a painting. Since there are surprisingly few areas from which one can enjoy the view of the sun setting in the Seto Inland Sea, we recommend biking towards a Seto Inland Sea sunset spot.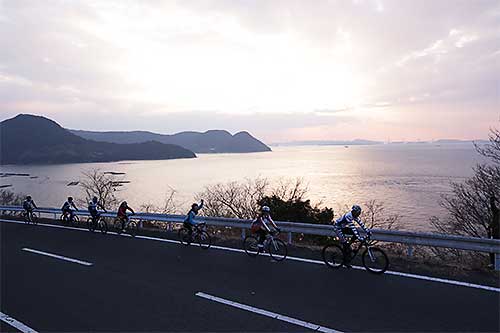 Ride along the coastline while looking out at the Seto Bridge